Whether you're a culture vulture, history buff, adrenaline junkie or just want to soak up island life, Jersey really is the perfect island break. For those keen to keep active, Jersey offers a tantalising array of outdoor pursuits. However, if you would rather take time out from everyday life, why not retreat to Jersey for a luxury spa break? Jersey is also jam-packed with award winning attractions and places to visit including magnificent castles, emotive war tunnels, fascinating wildlife and adventure parks.
Here are our top 40 things to do in Jersey, an island that's small on size, but big on personality – how many can you pack in?
Island Wide
1. Pedal your way around Jersey on an EVieBike – Download the app, hire your electric bike and set off on your voyage of discovery. You'll find lots of cycle-friendly routes and established trails the length and breadth of the island.
2. Experience Jersey's wild side at Jersey National Park – Extending over an area of approximately 30 miles, Jersey's unique character of land and sea, coast and countryside unite in the Jersey National Park.
3. Download the Geotourist App and follow the Occupation Trails – You'll get to see a variety of remarkable structures that were constructed during WWII, some preserved, most derelict.
4. Rebalance your soul with a yoga session – From sandy beaches and historic retreats to sunset yoga sessions and even yoga aboard an SUP, there's a yoga experience waiting for you.
5. Dive into the waves – Jersey packs a punch when it comes to swimming spots and remember, wherever you are on the island, you're never more than ten minutes from the sea. From exhilarating bays for experienced swimmers to sheltered spots popular with families, there's always somewhere you can take a dip.
St. Helier
6. Take a sunset stroll around the marina - The most peaceful spot for an evening walk and there's a picture-perfect backdrop too.
7. Visit Elizabeth Castle – Take the amphibious castle ferry or walk out along the causeway at low tide to this island fortress. Climb the battlements dating back to the 1590s and explore the grounds that gave refuge to King Charles II during the English Civil War.
8. Raise a glass at Channel Islands Liquor Company – Tasting experiences and distillery sessions are offered at this beautiful sail loft distillery where small-batch gins and rums are infused with locally foraged ingredients.
9. Uncover the story of Jersey at Jersey Museum, Art Gallery & Victorian House – View the Story of Jersey display, learn about the island's traditional farming industry, watch archive footage of the early years of tourism and visit the beautifully restored Victorian House.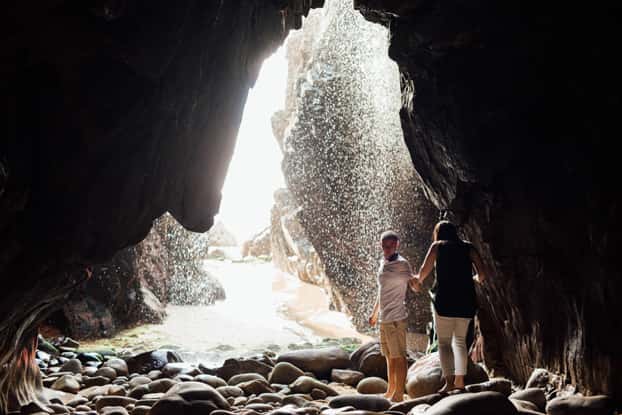 St. Ouen
10. Catch the natural drama of Plémont Bay – This pretty beach is only revealed at low tide, with a small window of opportunity to saunter on the golden sands and explore the rock pools, large caves and natural waterfall, before the tide rolls back in.
11. Cross the causeway to La Corbiere lighthouse – This striking white lighthouse towers over Jersey's south-western corner and is flanked by rocks. A great place to snap that Instagram-worthy picture.
12. Feast on a seafood BBQ – Served throughout the summer at Faulkner Fisheries, L'Etacq, this hidden gem is housed in the Vivier (a converted German bunker). Pop down and savour freshly cooked seafood, with local Jersey Royal Potatoes and home-made Jersey garlic butter!
13. Try your hand at surfing or bodyboarding – The Atlantic swell and tidal shifts along miles of sands, make St Ouen's Beach the go to place for high adrenalin watersports. You'll also find many surf schools scattered along the shore.
14. Bounce for joy at Jump Jersey – Leap into action at this trampoline park, scale dizzying new heights on the climbing walls and test your balance on the Stairway to Heaven. For small children, the soft play area just might be the adventure they've been dreaming of.
15. Back a winner at Jersey Races – Les Landes hosts nine race meetings during the summer, so get together with family or friends for a great day out.
16. Feast on award-winning cuisine at the Ocean Restaurant - This exceptional a la carte restaurant at The Atlantic Hotel showcases modern British cooking in a classic setting with the emphasis on fresh Jersey produce. Go on, treat yourself!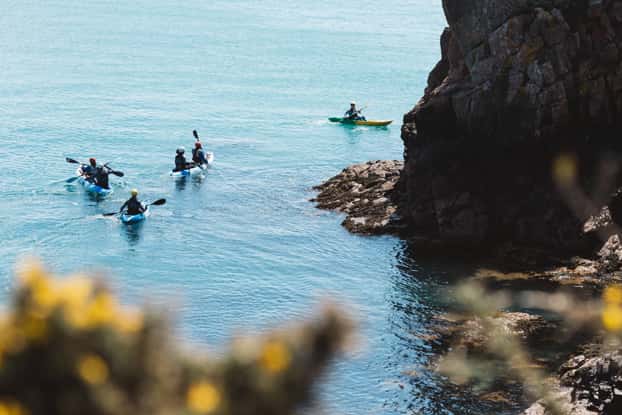 St. Brelade
17. Paddle out for adventure at St. Brelade's Bay – Hire a kayak and discover secluded beaches, bays, coves and caves, all whilst having a splashing good time.
18. Pack up a picnic and head to Portelet Common – This coastal heathland area provides dramatic views of St Brelade's Bay and L'Ouaisné Common, so grab a rug and laze away the afternoon while feasting on fresh crab sandwiches and delicious strawberries.
19. Treat yourself to a mouthwatering Jersey ice cream – Stick a flake in it (of course!) and then enjoy – it's even better if with a sea view and sandy toes.
20. Find Fisherman's Chapel - Set in St. Brelade's Bay, escape the sun in the oldest chapel on the island. Admire the remains of paintings dating back to the 14th century and a beautiful, frescoed ceiling, plus there's breathtaking views over the south coast too.
21. Follow your nose to Jersey Lavender Farm – At this working farm you can wander around the stunning gardens, let the kids enjoy the Discovery Trail, feed chickens, tuck into homemade treats at Sprigs Café, and find the perfect gift at Sprigs Shop.
22. Indulge in afternoon tea at the L'Horizon Beach Hotel & Spa – Served the traditional way with loose leaf tea, perfectly prepared pastries and fruit scones. There's even Jersey Black Butter to add a local touch to this afternoon tea experience.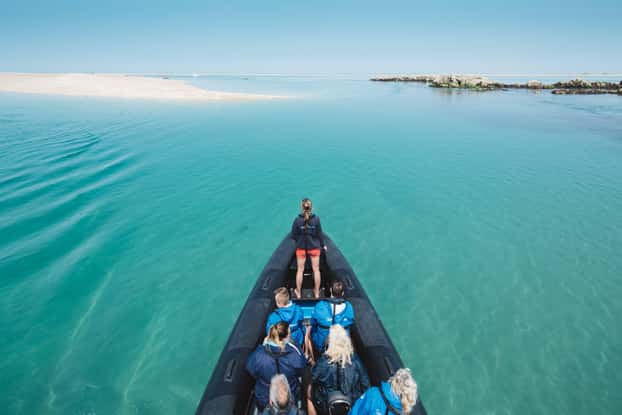 Les Ecrehous
23. Take a RIB-roaring boat ride – Join an awesome skipper and crew for fantastic trip to the Ecrehous, a group of islands located 6 miles north east of Jersey. Along the way you may spot a variety of birdlife, Atlantic Grey Seals and, if you are lucky, bottlenose dolphins.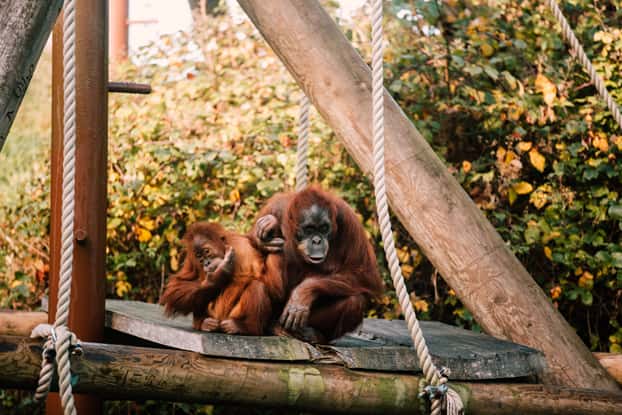 Trinity
24. See conservation in action at Jersey Zoo – Home to around 120 species of exotic animals, Durrell Wildlife Park acts as a safe haven for many of the world's most endangered creatures. Many are captive bred for re-release to the wild.
25. Glamp in style at Durrell Wildlife Park – Fancy staying somewhere different? Well, Durrell Wildlife Camp may just be for you. The camp provides the ultimate luxury glamping getaway all within the 32 acre Durrell Wildlife Park. What's more guests receive free access to the wildlife park during opening hours and have the option of further animal experiences.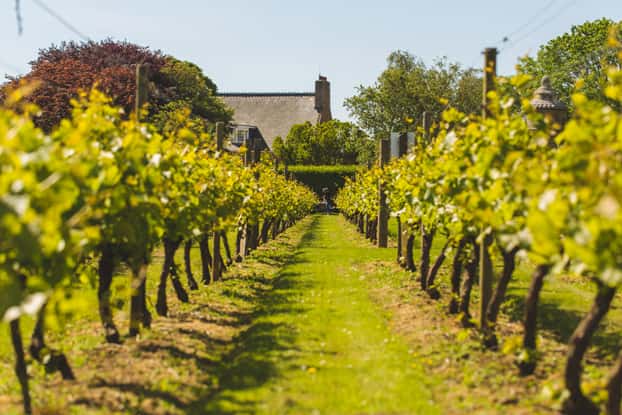 St. Mary
26. Sample the award-winning products of La Mare Wine Estate – With acres of vines to explore, wine tasting and distillery tours to join, as well as the beautiful Vineyard Café, La Mare is the perfect place to while away the day with a relaxing lunch, Jersey cream tea or a refreshing glass of wine by the vines.
27. Join a foraging session in the lanes of St Martin – Jersey Adventures invite you for a morning of fascination, folklore, history and heritage whilst collecting your lunch at the same time. Qualified guides introduce you to a mass of hedgerow foods before a cook up of the seasonal bounty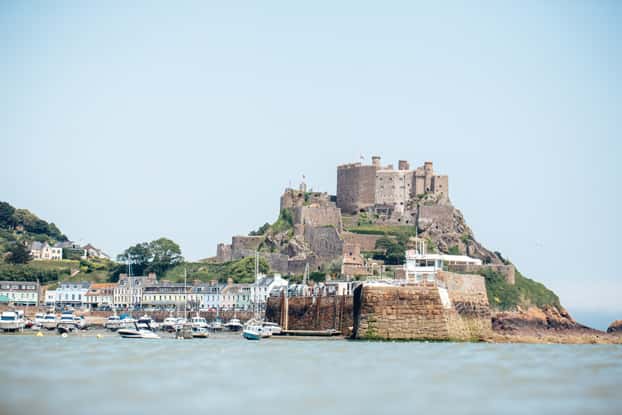 Gorey
28. See the magnificent Mont Orgueil Castle – Casting an imposing shadow over the beautiful fishing port of Gorey - you can't miss it! Explore the network of staircases, towers and secret rooms to discover gruesome tales and hidden treasures. Open all year round.
29. Swing a perfect round at The Royal Jersey Golf Club -This legendary 18-hole golf course lives up to its name with pitch perfect facilities. Additional 18-hole courses can be found around the island, so why not tee up and play.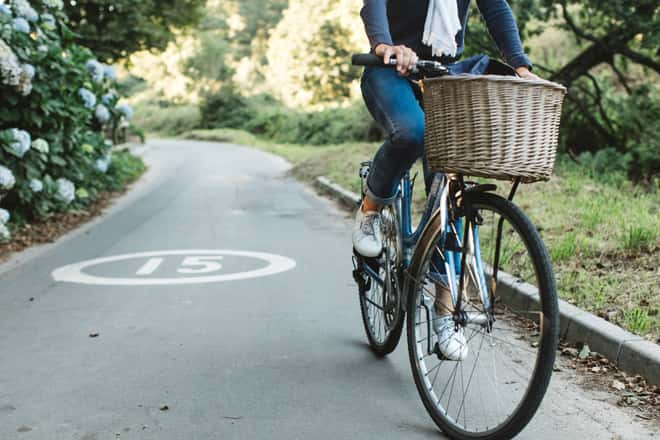 St. Catherine's
30. Watch the sunrise at Fliquet Bay – Just above St Catherine's Breakwater, Fliquet Bay has a sheltered position and is a lovely place to sit and soak up the views. On a clear day you can even see France.
31. Meander along wooded paths in St Catherine's Woods – Step out and explore this lovely circular route, the perfect place for kicking leaves, roaming through trees, splashing in streams and hopping across stepping stones. Keep your eyes peeled for red squirrels too.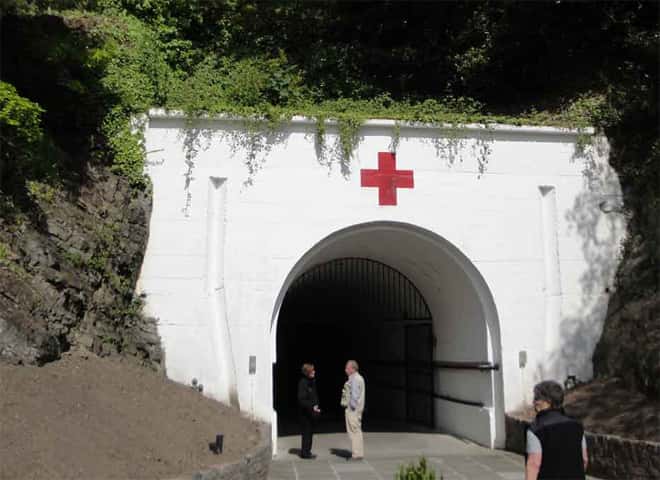 St Lawrence
32. Get a true picture of life in Jersey during WWII at Jersey War Tunnels – This extraordinary exhibition is housed within over 1,000 metres of underground tunnels built by the Germans using slave labour. It's the only place in Jersey to experience the full story of the German Occupation.
St. Peter
33. Get your fill of family fun at aMaizin! Adventure Park – This award-winning attraction offers dozens of indoor and outdoor family activities.
St. Aubin
34. Hop on Le Petit Train – Travel aboard this unique tourist train between St Helier and St Aubin. Along with fact-filled historical commentary enjoy glorious views of stunning St Aubin's Bay.
35. Immerse yourself in art – While away an hour or so at the Harbour Gallery which features work by over 100 local artists and craftworkers.
36. Race along to the Mansell Collection – Created by Nigel Mansell, the former F1 World Champion. Located within a stunning Art Deco building in St Aubin the collection tells the story of Nigel's racing career and showcases his superb collection of racing cars and trophies.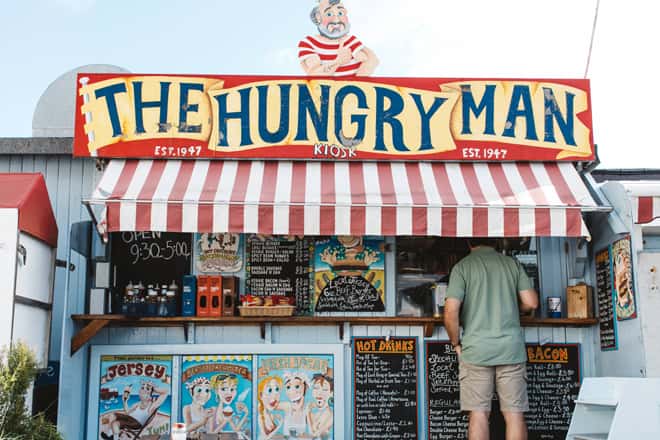 Rozel, St Saviour & St Clement
37. Tuck in and eat alfresco at The Hungry Man – Nestled on the harbour wall in Rozel Bay, The Hungry Man offers a wide range of food from gourmet burgers to crab sandwiches and delicious homemade cakes.
38. Seek sanctuary at a luxurious spa - Treat yourself to a sumptuous day at Longueville Manor's idyllic spa, recognised as one of the leading boutique spas in Jersey. It's just the place to de-stress, unwind and be pampered.
39. Admire the Botanic Gardens at Samares Manor – Created in the 1920's, the gardens offer many distinctive and unique plant collections which thrive in this exceptionally fertile site.
40. Be lit up by the bioluminescence of glowworms – As night descends, join Jersey Walk Adventures in La Rocque Harbour and discover a world where stars sparkle above you and tiny creatures glow at your feet.